THE COMPLETE LABELLING SYSTEM
With over 30,000 users, Labeltrace is a proven and affordable way to slash the time doctors, nurses and administration staff spend writing patient details on forms and labels. Compatible with all of the major Practice systems, Labeltrace provides simple, easy to install label printing for almost anything including specimen tubes, appointment cards and patient forms.
LabelTrace can be purchased by CCGs, PCNs and LHBs from the NHS Digital GPIT Futures framework and catalogue.
Link to Listing
Labeltrace is used by thousands of practices across the UK
Our customers have told us that the time taken to complete request forms and label specimens can be reduced by up to 80% and appointment time slots can be shortened by 45% meaning that more patients can be seen or more services can be offered without increasing costs.
Labeltrace not only saves time, it improves data quality, with patients clearly identified in accordance with NPSA guidelines and local lab requirements.
Labeltrace uses small thermal printers which can be discreetly placed on a desk, we can supply the printers and genuine labels and media at a competitive price.

LabeltraceONE is the latest offering from Labeltrace with a crisp, modern and simple to use interface and packed with rich, new features including a new Label Designer and one click help & support.
LABELTRACEONE
 WHAT OUR CUSTOMERS SAY
Sue Crick – Pebsham Surgery
"Following our recent upgrade to LabeltraceONE, we are delighted with our new machines. The new features are an exciting addition and our nurses love the option of being able to print reminders and notes from the Quick Label and Label Designer functions (even "I've Been Brave" stickers for children!).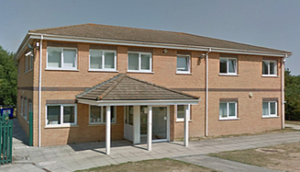 We plan to order some larger labels in the near future to start utilising the Flexatrace appointment cards option, and the Batch Printing from spreadsheets function should save our Clinical Trials team a lot of time with their mailshots."
Jadee Darrock – Winyates Health Centre
"The upgrade is great! The service received was excellent nothing was too much trouble. The Quick labels and chronic disease/recall reminders are, really useful for our practice, as well as the payment received. The nursing team in particular have been really impressed with the new features."
Jenny Bowen – Bridgnorth Medical Practice
"We recently purchased two Zebra Printers for our reception desk to help prevent transcribing errors and to speed up appointment booking at a very busy front desk. The installation took about an hour, mainly due to one of our PCs misbehaving. The member of staff carrying out the install was very professional and patient with us as we freed up very busy workstations. The pre-installation instructions provide a useful guide for setting up users accounts in advance to save further time. Both our receptionists and patients are very happy with having professional looking appointment slips"
Justine Bishop – Leander Family Practice
"It's so quick & easy to use, saves so much time in clinic and the Customer Service has always been excellent."
Catherine Taylor – Cricklade Surgery
"Our nurses were manually completing labels for blood samples which was extremely time consuming. As soon as LabelTrace system was up and running we realised it was going to save us huge amounts of time and gave us confidence in the accuracy of the labelling of samples being sent to the lab.  The training was easy to understand, and staff were extremely helpful"
Keep track of your assets
Did you know that Labeltrace are part of Codegate Ltd, leaders in delivering mobile and track & trace solutions?  We can help you to keep track of your valuable medical assets using the latest technologies including Barcode, RFID & BLE so that you know where it is and if it is in use.